Montag 28.10.2019 19:00 Uhr
Musik
M:Soundtrack: Erin Durant (US/ Keeled Scales)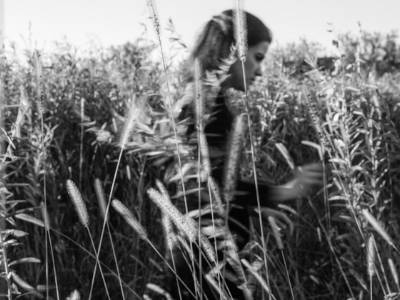 Thursdays = Great Music, Cheap Beer, New and Old Friends and best listening livingroom in town!
Erin Durant // Rarely does an artist appear, as if out of thin air, with a full body of work where lyrically lush songs carry you into other worlds as if they were your own. Erin Durant's second album, Islands (came out June 2019) is an odyssey of sorts, with songs that blur the line between reality and fiction. Produced by Kyp Malone of TV On The Radio, the eight songs deliver clarity within mystery and adventure in their uncluttered vignettes.
Born and raised in New Orleans, Durant has been based in New York for over a decade, all the while keeping track of the intricacies of life surrounding her and diligently developing her craft as a songwriter and performer. Lyrically, she composes most songs on piano, songs that tend to unfold structurally like a memory or a scene from a movie. As a performer, Durant usually transports a 232-pound ¾ size piano to venues without one. To hear her play the instrument makes plain her case for the extra effort. Her music is rooted in an ongoing dialogue between the physicality of her playing and the high, clear tone of her voice. Enmeshed with one another, it's a display of an artist in full possession of herself and vision.
Durant's collaboration with Malone introduced an expansiveness in sound. She knew she wanted the songs to be fuller. They welcomed instrumentation into the fold, including a complete rhythm section, the hum of pedal steel, and warm flourishes of brass and woodwinds. These are generous songs intended to breathe. They never fall into a grid. Instead, they pause and gallop, expand and contract, and pass through time unhurried.